ABOUT US
In the past decade, Hotel Management has gained considerable popularity as a career. Earlier, most hotel managers were people who had learnt their skills on the job, and opportunities also were few. The tourism boom opened out many avenues, in hotels, resorts, time share organizations, tour operators, and guest houses. Hospitality is now recognized as a distinct area of expertise, with a considerable amount of glamour and show. Hotel, Catering and allied industry currently employ over 2.4 million people in India and an increasing number throughout the world. These industries provide varied exciting, interesting and different careers to prospective and promising enthusiasts. Continuous and constant growth and steady diversification in the industry present ample opportunities for high growth, development and executive status at an early age.
The college is established with full fledge infrastructure at world class standards spread over 16,000 sft. So far churned over 1000 students as professional settled in India and abroad. The unique feature of the society is that all the members are stalwarts in the Hotel Industry / Education. It is ideally situated at the center of the city addressed between Mehdipatnam and Langar Houz.
Principal's Message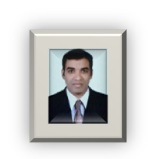 Mr. Mehmood Mirza
I take this opportunity and welcome all those young and ambitious youth to make a career in the hospitality industry with the changing time the needs of the individual and the country has taken a new parameter. The hospitality industry in general and hotels in particular are service oriented and require special grooming to join workforce in the industry in India and overseas. We, here at Blooms College of Hotel Management are fully prepared and equipped with all the competencies to accept the challenges of the industry and provide competent boys and girls for years to come. This guarantees continuous employment opportunities to the dynamic youth of the country. Bloom's students are already getting groomed in the best international hotel chains and I am sure they will prove themselves once they get on the job.
About College Campus
BHMCT is a professionally operating Hotel management Institute under the affiliation to Osmania University and State Board of Technical Education & Training. The BHMCT was established in the year 1994 and duly got registered as per the Andhra Pradesh societies act.
OBJECTIVE
The main objective of the courses is to train the students in the Technical, Managerial skills over and above the prescribed syllabi and Human relations skills, necessary for the successful operation of a modern hotel or catering establishment
SAILENT FEATURES
CC Camera
Bio-Metric (Students)
Individual Councelling / Mentors
Purified Drinking Water
Soft Skills Training
Food Feastivals
Day to Day student programs to the parents through Mail / SMS
Students will be experienced to the chain of hotels by physical visits.
Regular Cookery competitions on every semester
Quiz Competitions